Isabel Nogues selected as a local hero and given free braces by Georgia School of Orthodontics.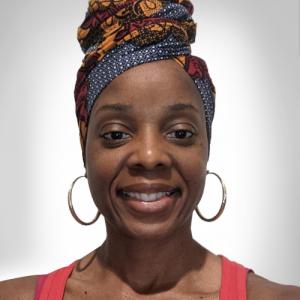 Ashika Payne selected as a local hero and given free braces by Georgia School of Orthodontics.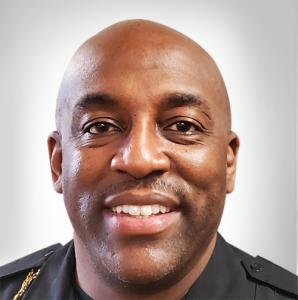 Tony Hughes selected as a local hero and given free braces by Georgia School of Orthodontics.
Nominated by metro Atlantans, GSO's Heroes program is the first time the School (with two metro patient clinics) is offering no cost braces to adults
ATLANTA, GEORGIA, UNITED STATES, March 30, 2021 /EINPresswire.com/ — Georgia School of Orthodontics (GSO) is proud to announce four local recipients of its Gift of a Smile Heroes contest, the School's first complimentary care program for adults. Gift of a Smile Heroes honors and recognizes heroes of all types in the Atlanta metropolitan communities by giving them free braces or Invisalign® treatment. Heroes were nominated by individuals in their communities through GSO's website. The recipients are:
Kathryn Hanson – Kathryn, who resides in Buford, has spent the majority of her child and adult life caring for others. She served as her mother's caretaker from the age of fifteen, sacrificing her young adult life to support her family. Her life is about giving back to her community – she has cared for and tutored young children, serves as her church's lead soprano singer, and volunteers at various community organizations. She currently runs her own delivery business and is working on her bookkeeping certification. She has been self-conscious about her smile since youth, and her friends who nominated her believe that the gift of a new smile will be an amazing asset to her.
Tony Hughes – Tony is a Precinct Commander at the Dekalb County Police Department who lives in Ellenwood. Not only has he served as a police officer for over twenty years, but he also supports his community. Tony has spent his free time and personal money mentoring youth and providing life coaching for adults. In addition, he postponed his orthodontic treatment to fund his daughter's college education. Tony is excited for his new smile, which he says will enhance his self-esteem as he remains on the front lines serving his community.
Isabel Nogues – Isabel, who lives in Flowery Branch, has served her community during the pandemic by working as an EKG Technician and Urgent Care Assistant. Her mother, who nominated Isabel, explains that she is a kind and compassionate person who pulls extra hours every week to help with the surge in COVID-19 cases. She was supposed to receive orthodontic treatment at the age of twelve, but financial circumstances prevented her from moving forward with her care. She is thrilled to receive the gift of a new smile from GSO.
Ashika Payne – Ashika is a teacher who resides in the East Point suburb of Atlanta. She works as a fourth-grade teacher at Gideons Elementary and has worked with youth for over twenty-five years. Before serving as a teacher, she was Program Director at the Douglas County Boys and Girls Club. She has dedicated her life to helping her students and is so grateful for the opportunity to have her teeth straightened.
The School is excited to transform the smiles and lives of its deserving winners. "GSO's Gift of a Smile Heroes program is finally making my vision board a reality. I have always dreamed of having a beautiful smile," said Ashika Payne, one of the recipients. "I am so honored to be chosen as one of GSO's hometown heroes and I thank and appreciate all that the School is doing for me."
GSO will continue its Gift of a Smile Heroes program by selecting one additional recipient each quarter. "So many deserving individuals were nominated," said Dr. Randy Kluender, President & Chairman of the School's Board of Trustees. "It was incredibly difficult to select just four recipients. We are proud to continue to select an additional recipient per quarter to receive a gift of a new smile."
For more information on the School's Gift of a Smile Heroes program, and to determine your eligibility please visit www.BracesToday.com/Hero. Nominations will be accepted until June 15, 2021 for our first quarterly winner who will be announced on June 30, 2021.
###
About Georgia School of Orthodontics
Georgia School of Orthodontics (GSO), based in Atlanta, GA, offers an advanced specialty education program in orthodontics and dentofacial orthopedics, and GSO's state of the art patient clinics in metro Atlanta. The 36-month residency program is structured to provide collaborative and evidence-based learning for residents while providing quality orthodontic care to patients in the School's two patient clinics in metro Atlanta. GSO's mission is to educate outstanding dentists to be proficient in the clinical specialty of orthodontics, while providing Georgians with the highest level of patient care available. GSO faculty and staff are dedicated to diversity in both education and practice. For more information about GSO, please visit GSOrthodontics.org. To schedule a complimentary consultation, visit bracestoday.com or call 770.351.7737.
Don Rountree
Rountree Group
+1 404-309-6915
email us here